Maximize Your Growing Space in Your Greenhouse: Tips and Tricks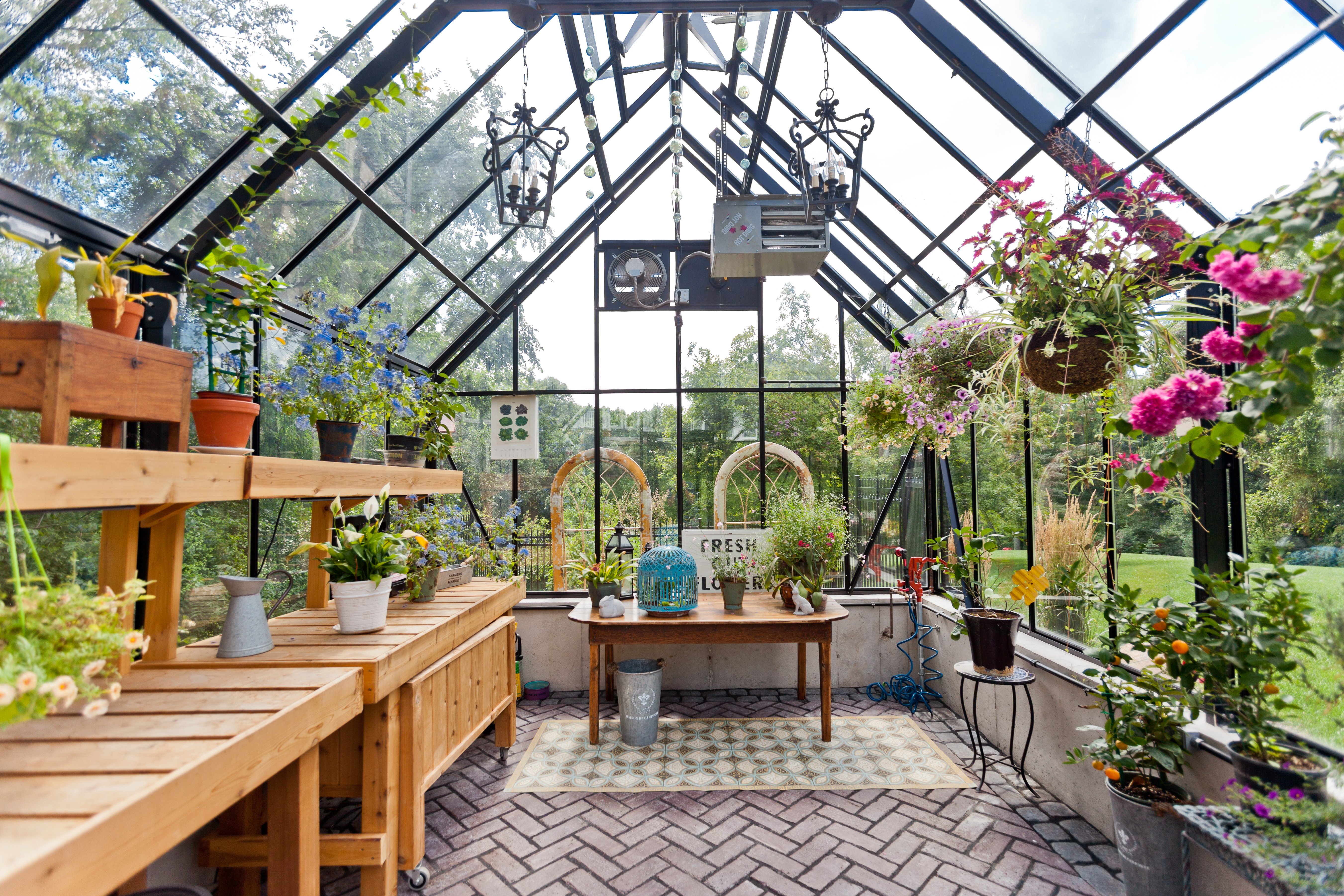 Maximize the growing space in your greenhouse
We are contacted daily by people looking to purchase a greenhouse to grow their own fruits and vegetables. Some concerns we hear are about food quality, potential supply chain issues, or even just having fresh produce readily available. When you are a gardener with a smaller sized greenhouse, you have to get creative to make space for new growth.
Did you know: Our beginner level 8x8 greenhouse, The Sunhaven, can yield hundred of pounds of fruit and vegetables per year!
Here are some tips to make the most of your growing space
---
Just hang out
Every BC Greenhouse roof bar can withstand a 50-pound hanging basket! Consider putting your cherry tomatoes, strawberries, and even smaller pepper plants up on the ceiling.
Find out more edible options for your hanging planters.
---
Build off the bench
Start your seeds at bench Level. The interior of the greenhouse frame is ideal to hang supplemental lighting if needed.
---
Use the floor
Line barrels and planters beneath the benches. It's the perfect spot to force bulbs or grow potatoes.
---
Train your vines
From tomatoes to cucumbers, and even peppers, train the vines to climb the sidewalls. you can even catch them growing through the roof vents!
---
Ditch the soil
Try your hand at aquaponic or hydroponic gardening to improve your yield. Greens and herbs love this method.
Learn the difference between aquaponic and hydroponic gardening.
---
Bonus:
If you have a greenhouse with a higher ridge height, like the Cape Cod model, consider growing small citrus trees, such as orange or lemon trees.
---
Are you looking to purchase a new greenhouse for your spring garden?
Contact us today at 1-888-391-4433 for more info on how our greenhouses could fit your gardening needs.