Growing More Greens in Your Greenhouse: A Guide to Lettuce Varieties

Donna Balzer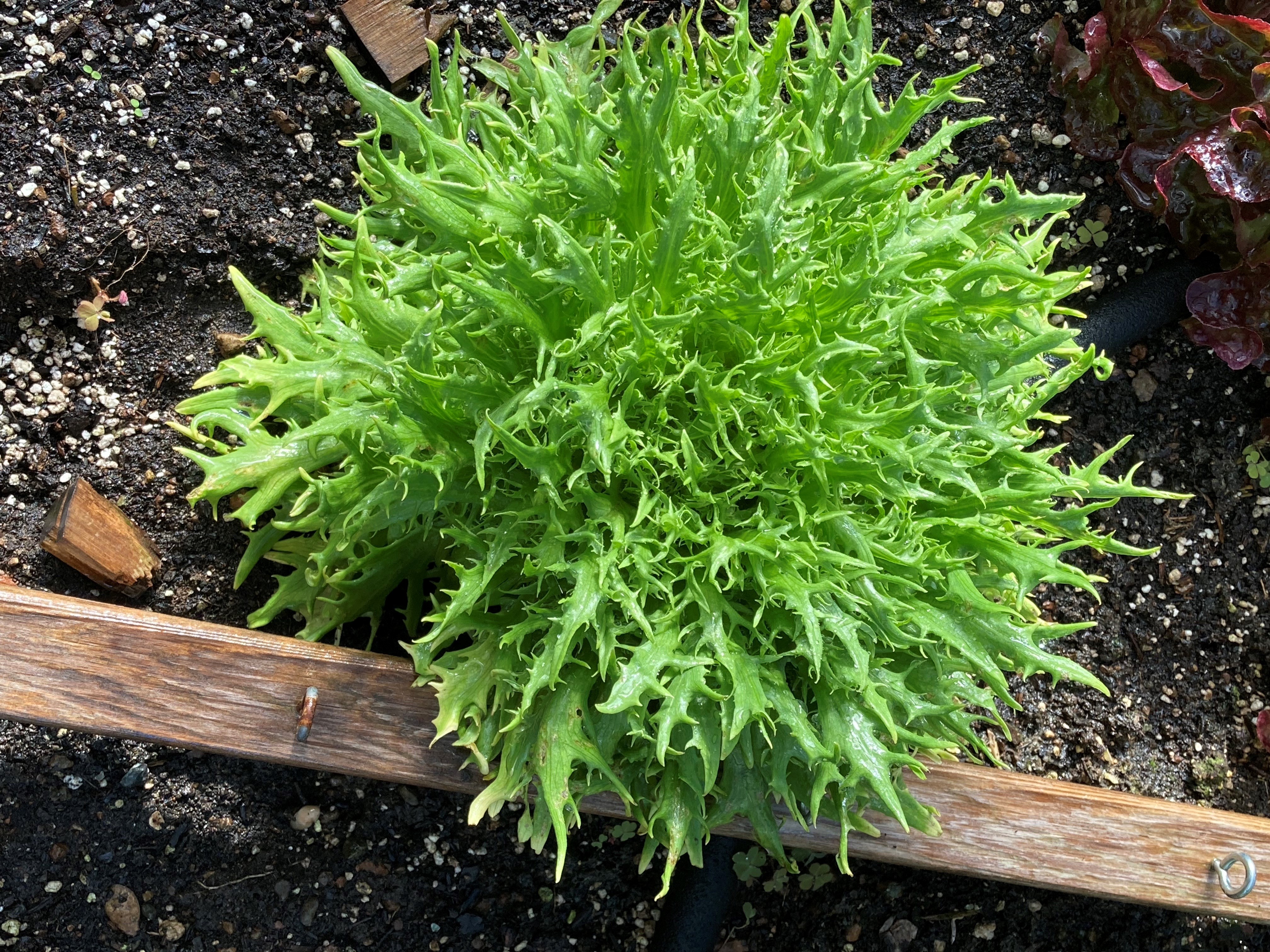 Planning to grow more greens in the new year
Dry weather in California has made lettuce plants weaker and a virus has ravaged crops, leaving farmers with little to sell, according to an article in the November 18, 2022, Calgary Herald. Consequently, iceberg and romaine lettuce are harder to find this month all over North America.
So, greenhouse gardeners are asking - should we grow more lettuce? As a greenhouse grower, you have the choice of varieties and seasons you want to grow because under excellent conditions a head of lettuce only takes about 2 months, or sixty days to reach full size. Take a closer look at this commonly grown crop and then decide for yourself what and when you want to grow more lettuce going forward.
The Shortage
Even before I read about the dry weather in California ruining lettuce crops this fall I had read that 90% of wholesale lettuce sold in North America comes from California. All the more reason greenhouse garders should grow their own!
Types of Lettuce
Iceberg
According to the Food52 blog, iceberg lettuce is nothing new. "(Iceberg lettuce) was introduced in 1894 by the W. Atlee Burpee Company. Its compact, hardy head allows California growers to ship iceberg lettuce across the country, first packed in ice and then in refrigerated rail cars."
Iceberg lettuce became famous in the United States in the 1930s when suddenly everyone had a refrigerator indoors. My own mother, born in the 1920s, loved iceberg until she fell in love with the darker green Romain lettuce. When I studied horticulture in the 1970s I discovered a whole world of lettuce planted in our trail gardens at the University grounds New varieties come out every year and it is always fun to try something new but remember the older varieties of seed are a lot cheaper than the newer varieties.
Bibb Lettuce
One variety I discovered at University is Bibb Lettuce. Other names for this type of lettuce are Boston Bibb or Butter Lettuce, because of the soft buttery texture of the leaves and pale yellow-green colour in older varieties. Small to large heads are ideally planted very early in the season or self-seeded from plants that bloomed the fall before and they seem to be very frost tolerant. In a greenhouse, they may survive below zero, especially if covered with a floating row cover like Agribon 50.
Butter lettuce is not crunchy like iceberg and romaine but it is flavorful, buttery, and lovely early or late in the season. Read-leaved varieties like red-eared butterheart or dwarf varieties like garden babies butterhead are examples of the many varieties available to gardeners.
Leaf Lettuce
Producing individual leaves that can be picked separately in all shades from red to bright green, these lettuces are loved because they grow fast and don't have to be picked all at once. The good old fashioned frilly leaved Grand Rapids is commonly sold on seed stands and costs less than a penny per seed. Newer leaf lettuces like Salanova Red Tango cost 7 to 10 cents per seed and that can really add up if you buy and grow a lot of lettuce.
Romaine
Consistently the best plants for summer growing because they tolerate heat. Also called Cos lettuce, the best summer one I have discovered is Sparx and Winter Density is great for cooler, shoulder season weather.
Micro-Greens
Any type of lettuce seeded and harvested when still small is generally labelled micro-greens. These are often mixed greens and sold in bags because greenhouse growers can simply harvest as they grow - sometimes several times, as long as it is watered.
My Favourite
Last year, I tried Frisygo, a "highly texture, one cut type of lettuce" which I found crunchy like iceberg and greener like leaf lettuce. Find it at Johnny select seeds and enjoy!
The Best Conditions to Grow Lettuce
In North America, lettuce is often grown hydroponically because this keeps the moisture-loving crop fully hydrated. In your greenhouse, keep this in mind and keep the soil moist with a layer of mulch over the roots to hold moisture. Shade in summer or interplant with taller crops for best results.
If growing in full sun in your greenhouse, shade plants with row cover like Aluminet so plants don't get too hot in summer temperatures.
If growing in extreme cold a sheltering cover such as Agribon plus a heater will let you extend the lettuce season in your greenhouse well beyond what you expect.
The Alternatives (AKA other leafy greens)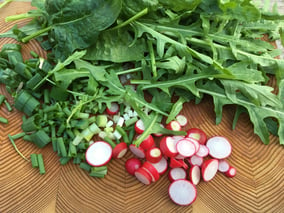 I love arugula, also called rocket, and I planted it October 27 last winter and started harvesting it and adding it to salads and as a topping on pizza by early February. It is a spicy "lettuce-like" plant.
Kale is also a lettuce-like green and my only reservation is to either use it when small or massage the leaves before adding to a salad to tenderize them.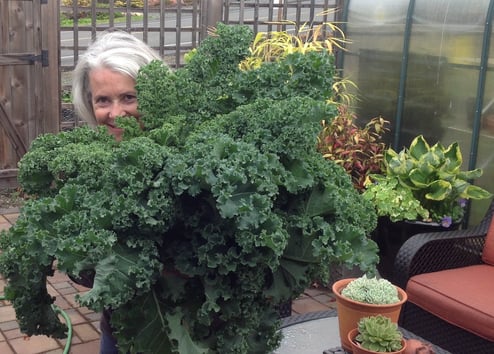 More from Donna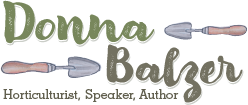 For more great tips from Donna, visit www.donnabalzer.com. You can also read Donna's gardening books: No Guff Vegetable Gardening with Steven Biggs and keep track of your success with her Gardener's Gratitude Journal: Part Diary, Part Personal Growing Guide.