The Edible Schoolyard in New York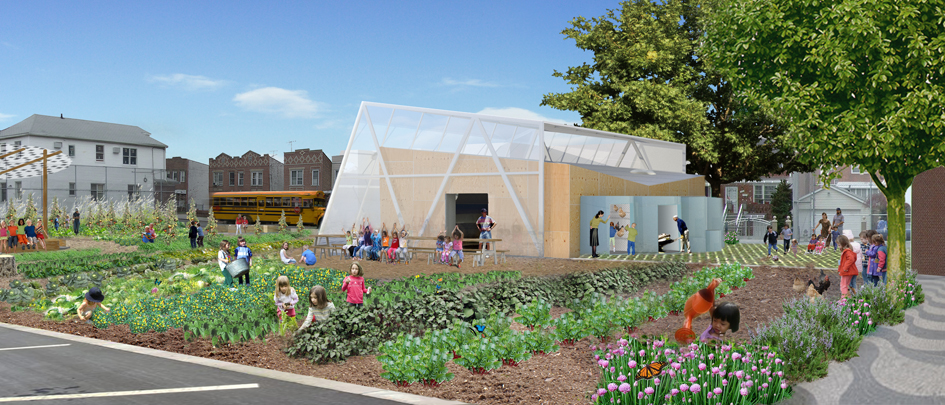 One of our favourite BC Greenhouse Builders projects! This Greenhouse that we built and went on sight to install is a 17x46 custom greenhouse for a public school in Brooklyn (PS216) as part of The Edible Schoolyard Project. The greenhouse is the heart of the classroom whereby the students will be gardening in a kitchen classroom setting that provides a hands-on environment for students in which to apply skills learned in traditional math, science and humanities classes.
Alice Waters, the founder of The Edible Schoolyard, calls the project a delicious revolution:
What we are calling for is a revolution in public education – the Delicious Revolution. When the hearts and minds of our children are captured by a school lunch curriculum, enriched with experience in the garden, sustainability will become the lens through which they see the world.

- Alice Waters
Here are some pictures of us on the job as well as the process from rendering to building!