Tips for the Best Greenhouse Location for Optimal Plant Growth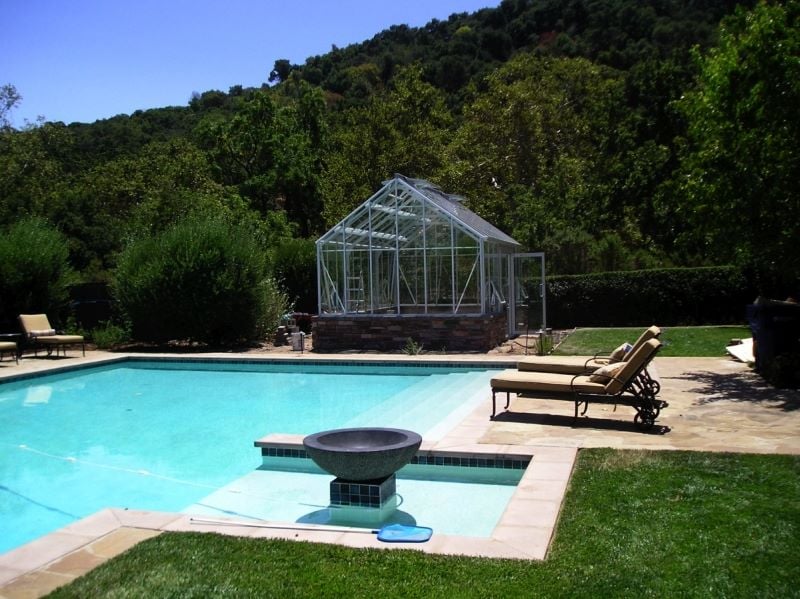 Optimizing Sunlight, Temperature, and More: How to Choose the Best Greenhouse Location
Believe it or not, there is an ideal location for your greenhouse! Certain locations will not have the optimal lighting for your plans during a different season.
We've done all the research for you. Here are some helpful points to find the best placing for your greenhouse:
1. Find your sunlight
Locate your greenhouse so that 6 hours of sunlight per day is available during the winter months.
2. South facing is best
Align the longest side of your greenhouse to face south to attract the most amount of sunlight during the day.
3. Do you need shade?
If you plan to use your greenhouse primarily in the summer or for tender plants, consider placing the greenhouse in partial shade to minimize the harsh effects of the sun and overheating the greenhouse.
4. Elongating your going season?
If you plan to extend your growing season with a cool temperature greenhouse, you will want to maximize your sun exposure and it's best to position the greenhouse east to west to help promote heat gain.
5. Does your yard have a slope?
A flat, level surface is ideal but many customers deal with a sloped yard with a bit more digging and backfill. A slope in your yard requires building up the area to level off the greenhouse which will require more concrete or footing showing on one side of the foundation. In many cases, the concrete wall or wood foundation acts as a retaining wall depending on how steep the slope is. If it is a substantial slope, most people will jog their foundation with steps in their stem wall.
6. How close are you to utilities?
Close proximity to utilities and easy access to bring in heavy soil bags, fertilizer or equipment will increase your enjoyment of the greenhouse in the long term.
7. Finding light in the winter
When thinking about getting maximum light, remember that in the winter, the sun is low in the sky and the sun rises and sets at a narrower angle than in the summer. What this means is that a greenhouse located on a west wall will get full sun a big part of the day in the summer, but will not get too much direct light in the winter. High intensity lighting can be used to supplement the short growing days of winter.[1]
8. 15% Rotation
Check your location with a compass as even a 15% rotation makes a big difference. For example, a 15% rotation toward the southeast means that an east wall loses light earlier in the day, but the west wall increases its light significantly while the north wall for attached greenhouses starts to become viable for plants that like light shade such as Paphs and Phals . While the rule of thumb favors a straight southern exposure, it is best to remember that since you must protect greenhouses six to seven months a year with shade cloth to cut out excessive light with such an exposure--east, west or even locations under deciduous trees can be desirable.[2]
9. The difference between East and West sun exposure
East sun is important for warming your greenhouse in the morning with solar heat and getting photosynthesis going robustly after night rest. West sun extends the day and can raise you greenhouse temperature substantially summer or winter. For example, with a snow cover on the ground, my greenhouse can reach 25-30 C in January with 15 km wind and -10 C outside on a sunny day. Even overcast days can warm your greenhouse for the same reason that you can get sunburn on cloudy summer days.[3]
Need more info on placement of your greenhouse?
Check out our greenhouse foundation guide for more or contact us today to speak with a greenhouse expert!
---
[1] Tips for Building Year Round Greenhouses in Cold Climates by Jean Allen Ikeson, Windsor Greenhouses (Ikeson, 2002)