Preparing for Spring in Your Greenhouse: Tips from a Horticulturist

Donna Balzer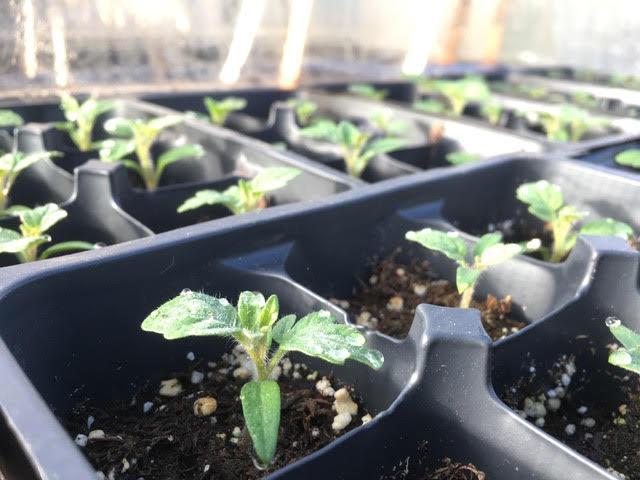 Starting Seeds and Cuttings for Your Greenhouse Garden
It's really, truly spring and the neighbours are jealous. They don't have a greenhouse, so getting ready for spring in their gardens is all about buying high-cost overgrown plants from commercial greenhouses.
This spring, like many greenhouse gardeners, I started seeds, taken cuttings of exotic plants, like Meyer lemons and Finger Limes, and have moved tomatoes into larger pots. My summer bulbs, like calla lily and gloxinia, are potted and sprouting. Cold tolerant pansies and snapdragons are moved outside into a sheltered spot to make room for crops that need space in my cozy greenhouse.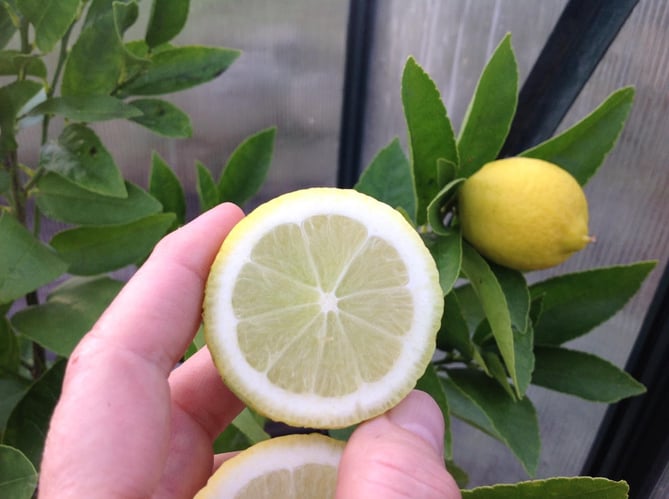 Meyer Lemons from my previous successful batch, where I got my cutting from.
Organize Your Spring Greenhouse: Seasonal Tasks to Get You Ready
Like moving a seating plan as guests RSVP for a wedding, organizing a spring greenhouse is an ongoing shuffle. Some plants stay, some get moved up into bigger pots and some get bumped outside because they tolerate the changing weather. Here are some seasonal tasks to consider as you get ready for spring in your own greenhouse:
Harvesting Cold-Tolerant Plants and Making Room for Crops
In the spring greenhouse, plants are elbowing each other as they push for room to grow. I get some out of the way by harvesting them directly from my greenhouse soil, removing the whole plant of lettuce or spinach and eating it all at once. We make a lot of salads in April and early May as we make room for plants waiting in their pots for planting space.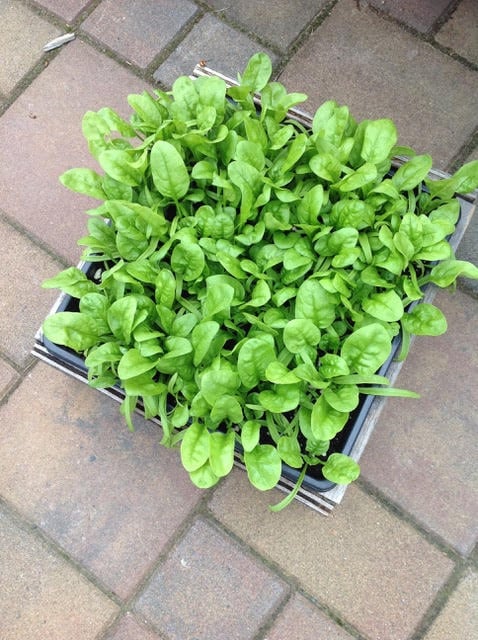 Spinach in basket ready to be harvested in early Spring.
I grow citrus cuttings from earliest spring, so I have a lot of little potted plants on greenhouse shelves. I know, from experience, that Meyer lemons can handle frost down to -7 C (19 F) so in spring I start moving lemons to my sunniest patio outside, where they keep growing until they are sold in summer.
Other hardy plants, like arugula, spinach, kale, mustard greens, broccoli, pansies, snapdragons and most herbs like cilantro and parsley also frost tolerant. These can alternatively be eaten, potted up or simply moved into the outdoor garden to free up space in the greenhouse.
Basil is a slow growing heat lover and so are tomatoes, eggplants, sweet potatoes, peppers and okra, so they stay put in the greenhouse for a few more weeks or are moved into greenhouse beds or bigger pots so they can grow all summer in the shelter and warmth of the greenhouse, even once outdoor danger of frost is over outside.
Timing Your Outdoor Planting: Quick-Growing vs. Long-Season
While tomatoes need at least 8 weeks of growing before they go outside, some heat loving plants are started indoors only 2-4 weeks before the last frost outside. The Veganic Growers Handbook says the last spring frost in Nunavut, Iqaluit is at about July 2 so squash, like zucchini, are started in the greenhouse from June 2-15 and planted outdoors on or after July 2. In Reno, Nevada the last spring frost is May 21 so squash can be started indoors from April 21 - May 7 before planting outside.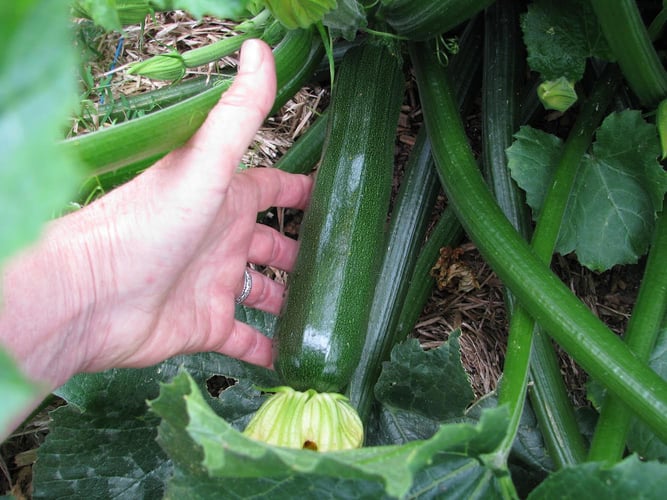 Zucchini from last years harvest that didn't move out into the greenhouse until late May
Eat and Repeat: Maximizing Your Greenhouse Harvest
In coastal climates, long-season plants like cauliflower are started mid-summer in my greenhouse, left in place all winter and harvested the following March or April just in time to get short-season, heat-loving plants like butternut squash, zucchini, cantaloupe and cucumbers started indoors. Long season but skinny plants like green onions are planted in a small tray and transplanted whenever there is gap in beds between other plants. They are then harvested whenever they are needed.
Tomatoes and eggplants need about 8 weeks of growing in pots before they are either planted permanently indoors in my greenhouse or transplanted outside once the danger of frost has passed. Meanwhile, quick crops like radish are sprinkled directly into the soil around young lettuce plants so I can harvest them both for salads after 30-60 days of growing.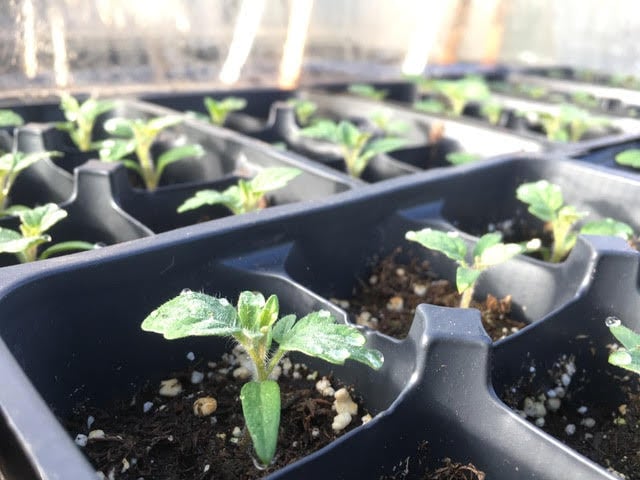 Tomato starts getting ready to move into the greenhouse
Growing in a greenhouse is all about eat and repeat. By adding shelves or at least brackets inside my greenhouse I get my strawberries growing early and moved outside by late spring for an early crop before other plants produce.
The Benefits of a Greenhouse: More Than Just a Place to Grow
Using your greenhouse to grow produce and beautiful flowers for your home and garden does more than nurture your body and soul. It gives you a place to go in winter to sit and think and read during sunny days when the vents open and the indoor climate is blissful.
In a month I start building my newest greenhouse because, quite simply, I can't change residences unless I know I have a place to bask in the sun out of the wind. And for me, the greenhouse is that place.
For more Gardening and Greenhouse Inspiration Get Your Copy of the BC Greenhouse Builders Catalog